Saturday, Oct. 29, 10am – 1pm: The Annual Kirk Ceilidh
There are lots of tables with tons of 'goodies' this year, so come on out for this annual event!  The upper hall will be jammed pack with treats, sweets, preserves, crafts, plants, treasures, and much, much more!  Meanwhile the lower hall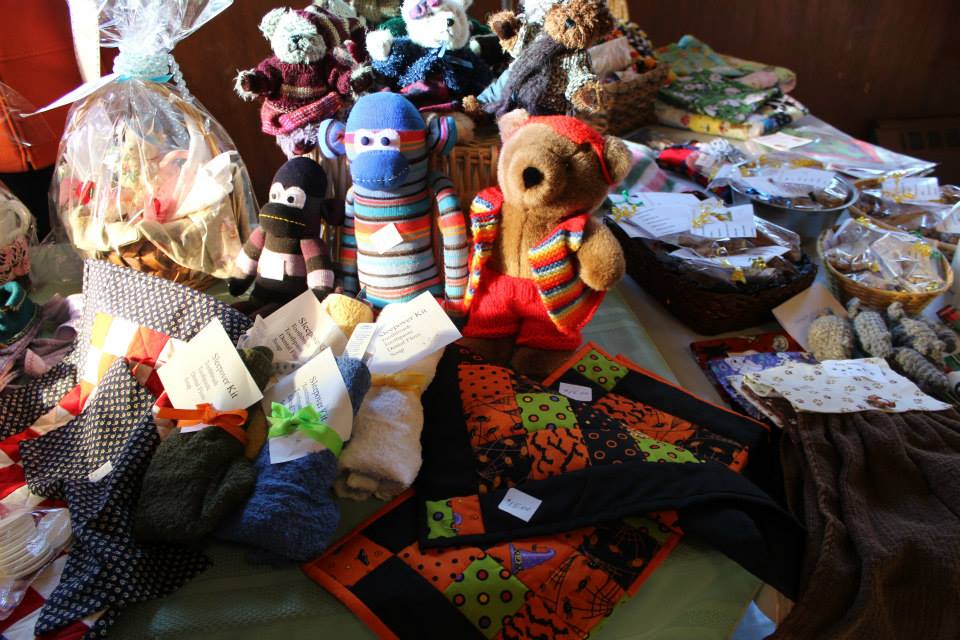 will be hosting a chowder/soup and dessert luncheon.  So much good food – you don't want to miss out! And tickets are only $13!
Youth Group Every Second Sunday 6:30-8pm:
The Kirk N.E.R.Ds Youth Group meets every Second Sunday. Come on out and invite your friends!!
New Minister
The Kirk is delighted to officially welcome our new Minister, Reverend Amanda Henderson-Bolton. After a long, careful, and prayerful search process, the Kirk extended the Call to Amanda this Summer, and she was duly inducted by the Presbytery of Prince Edward Island in a fine and fitting service at the Kirk on September 10th, 2013. Amanda's first day in the pulpit was October 6th, 2013, where she presided over a well-attended celebration of World Communion Sunday.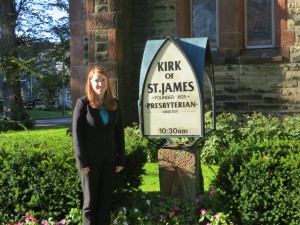 At this exciting time, we look to the future with anticipation, but also reflect with appreciation on all those who answered the Spirit's call to help the Kirk though the challenges of its many months without a Minister. Our thanks to the following:
– the Session and our co-interim moderators, Rev. Steven Stead and Rev. Mark Buell, for their able leadership while the pulpit was vacant;
– all the clergy who served as guest preachers over so many Sundays;
– the Search Committee, for their dedicated and conscientious efforts to find a new Minister;
– the Presbytery of Prince Edward Island, for its guidance and support;
– the Kirk's Music Director, Fran McBurnie, and staff member Amy Holloway for their continued faithful service, and;
– all the members of the congregation, who met the challenge of a pulpit vacancy with patience and resourcefulness.
Most importantly, of course, a huge thanks goes to Amanda and her husband Chad for choosing to join our Kirk family! We hope that all members and adherents of the Kirk will have the opportunity to meet Amanda, and join her in worship, in the months ahead.