Welcome to St. James Presbyterian Church (the "Kirk")!
Our services are currently being held in-person and we do not require registration.  You can also access the services on our YouTube channel at  Kirk StJames – YouTube
We are a community of faith that meets in a beautiful heritage building locat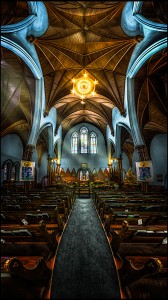 ed in the downtown area of Charlottetown, Prince Edward Island.
If it is your first time to St. James – or you are returning to St. James after a time away – please know that we are happy to have you and we hope that you find our website engaging and our community welcoming.
Of course, if you are able to join us please know that our worship is "relaxed" traditional in style, dress code comfortable, and "family-like" in our welcome.
We do require people to wear masks so you can bring your own or some will be available at the door.  Our Sunday service is at 10:30 a.m.  At this time we don't require people to sign-up so come on out!
All are welcome. We hope to see you on Sundays at 10:30 a.m.!
The Church Office is open Tuesdays to Fridays from 9 a.m. to 2 p.m. 
ABC (Art, Books, Cookies) Sale, June 11 9:30 a.m. – 1 p.m.
Art, Books and Cookies, what more could you want to prepare for summer? Check out the ABC sale June 11 from 9:30 am–1 pm at St. James Presbyterian Church, 35 Fitzroy St, Charlottetown. Pick up some art, score some deals for your summer reading, and treat yourself to some cookies. Cash & Credit Cards are accepted. Follow St. James Presbyterian Church | Facebook  for more details.