May 2022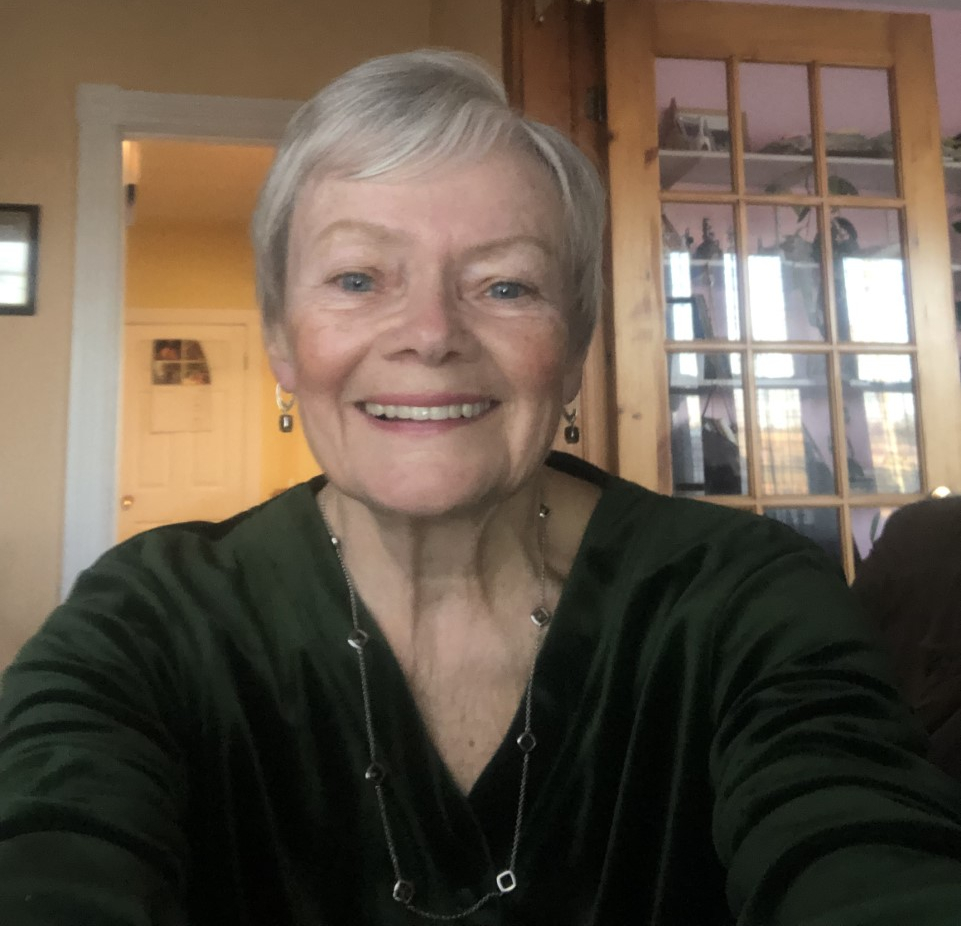 The Kirk's organist and Music Director, Frances McBurnie, was awarded an Honourary Doctorate by the University of Prince Edward Island (UPEI) during convocation ceremonies on May 12, 2022.
Frances grew up in Nova Scotia and has music degrees from Mount Allison University and the University of Western Ontario. She came to PEI in 1974 to fill a one-year appointment at UPEI and has been an important member of the University's music program ever since. She is highly regarded as a collaborative pianist, organist, teacher, and adjudicator. She has been organist and Director of Music at the Kirk of St. James for just over 25 years. In 2021, she was named ABCE Contributor of the Year by Music PEI.
Asked how she feels about the award, Frances replied: "I felt humbled but very appreciative."
"The degree is probably mostly because of my collaboration with young musicians. A great number of years ago I was privileged to work with an incredibly talented young cellist, Allan Kennedy. It was partly though that experience that I realized how important the work of the accompanist to allow the young artist to develop and flourish. Around the same time I heard a performance by a young musician who was not helped by the collaborator, and I hurt for him and for the unfairness of it. So I decided then that I would help anyone I could: a lifetime passion." She has done so for decades on the Island music scene, being highly sought after and greatly valued as a collaborator with musicians of all kinds.
Frances' passion for helping young musicians to flourish also led her to establish the Kirk Choral Scholarships, which offer an honorarium to up to four UPEI voice students each year. In return for regular participation in the life of the Kirk Choir, they receive mentoring from Frances and the opportunity to polish their vocal talents in a choral setting. Over the years Frances has raised thousands of dollars for these scholarships, principally through the staging of a summer concert series at the Kirk, which itself is often a showcase for up and coming musicians. These initiatives have markedly enriched the musical life of the Kirk, for which we are deeply grateful.
When asked about the highlights of her career, Frances quips: "The career? It is all highlights! I am blessed to do something I love…. The rewards for me have been intense: wonderful shared musical experiences, great friendships, and of course, the great satisfaction of seeing successes. "
Frances was told about her Honourary Doctorate in May, 2021, at a time when UPEI was only doing on-line convocations, so actually received it in a very small ceremony at that time with the other recipients. Since the University was not making the news public last year, she didn't tell anyone except immediate family of the honour until just days ago. Now we are delighted that the news is out, and that we can share our pride in her accomplishments with other Islanders!