Kirk of St. James – Historical Highlights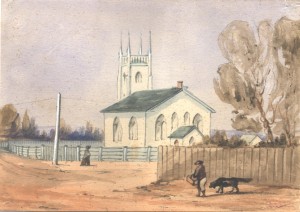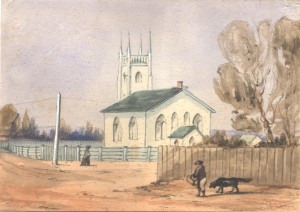 c. 1770 – Arrival of the first Presbyterians on PEI.
Various temporary means were used in Charlottetown for Protestant worship including private houses and a room in Richardson's Coffee House (a location also used by the Supreme Court and the Executive Council) until Lt. Governor Fanning bought a house from Captain Burns in 1790, and "appropriated one part for the performance of Public Divine Service."
1796 – First church for the Established Church of Scotland and the Established Church of England (St Paul's) opens – built by private subscription on public land. Worship continued in homes during colder months. Services in both Gaelic and English were conducted in St. Paul's. Rev. Theophilus Desbrisay, (1754-1823) the Anglican priest of St. Paul's, ministered to all faiths in the parish as well as ensuring that visiting Presbyterian ministers were welcome to use the church. There was much cooperation, but the situation was not ideal and Presbyterians eventually felt a need to have their own place of worship.
1825 – Separate Presbyterian congregation formed in Charlottetown through a meeting held in June. The subscription list eventually raised £431 to build a church.
 1831 – First Kirk building (wooden Kirk) completed. On August 9th, the building was dedicated with the first service conducted in Gaelic and the second in English.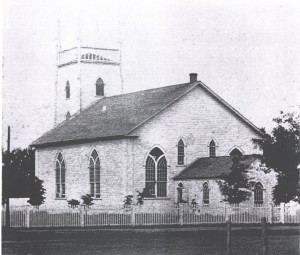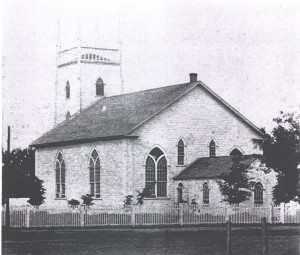 The first building was moved further north on the site in 1877 and used for Sunday school and as a hall when the new Kirk was under construction. It stood  in the new location until 1895 when it was sold.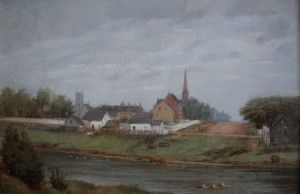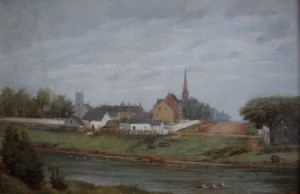 The narthex portion of the structure was detached and moved to 43 Churchill Ave. where it became incorporated into a house still standing today.  The main part of the building was moved to 33 Euston St. where it was used to build a house. That house was later replaced by the triplex that is currently located there.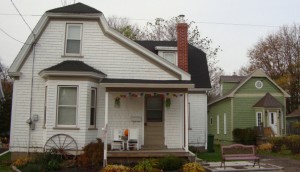 June 7, 1877 – cornerstone laid for new Kirk at a planned cost of $20,000.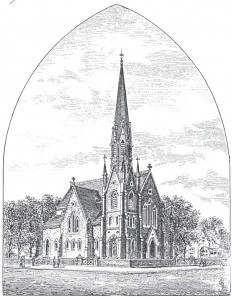 Oct 20, 1878 – New Kirk (current building) dedicated.
1895 – New Kirk Hall completed – designed by C.B. Chappell.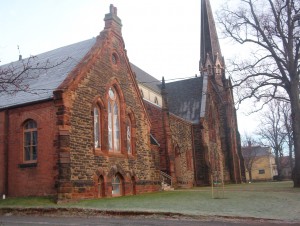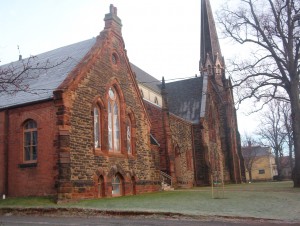 April 11, 1898 – Fire struck damaging the interior – organ and ceiling of sanctuary – but the structure was saved by quick action of the Charlottetown Fire Department, under Chief Newton Large (a member of the Kirk). Repairs were made and a new ceiling designed by William C. Harris was installed.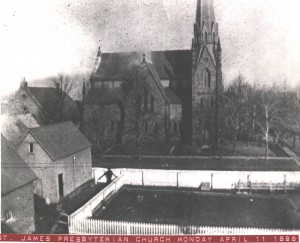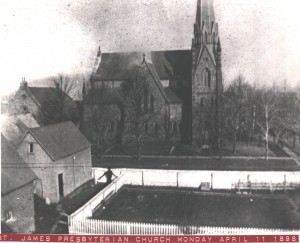 1931 – A reorientation of the church took place with the removal of galleries on the west and south wall and the creation of a new chancel in the west side of building instead of north, with both a lectern and pulpit and increased space for the choir. The new configuration provided a centre aisle.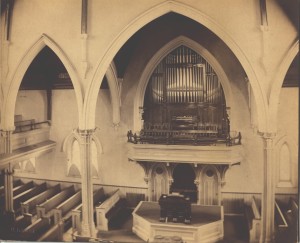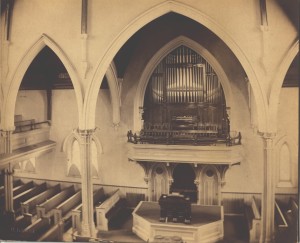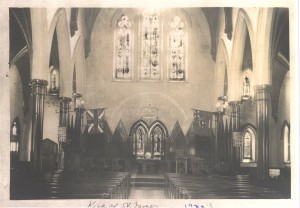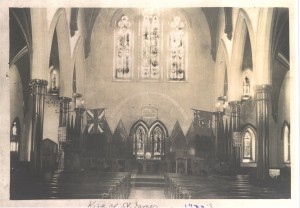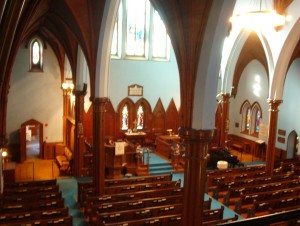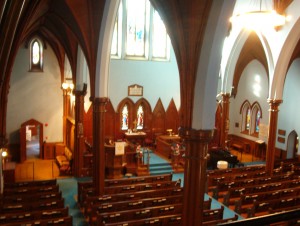 In 1965 the hall was renovated and extended by an addition on the north side to provide modern office space and meeting rooms.