May 2019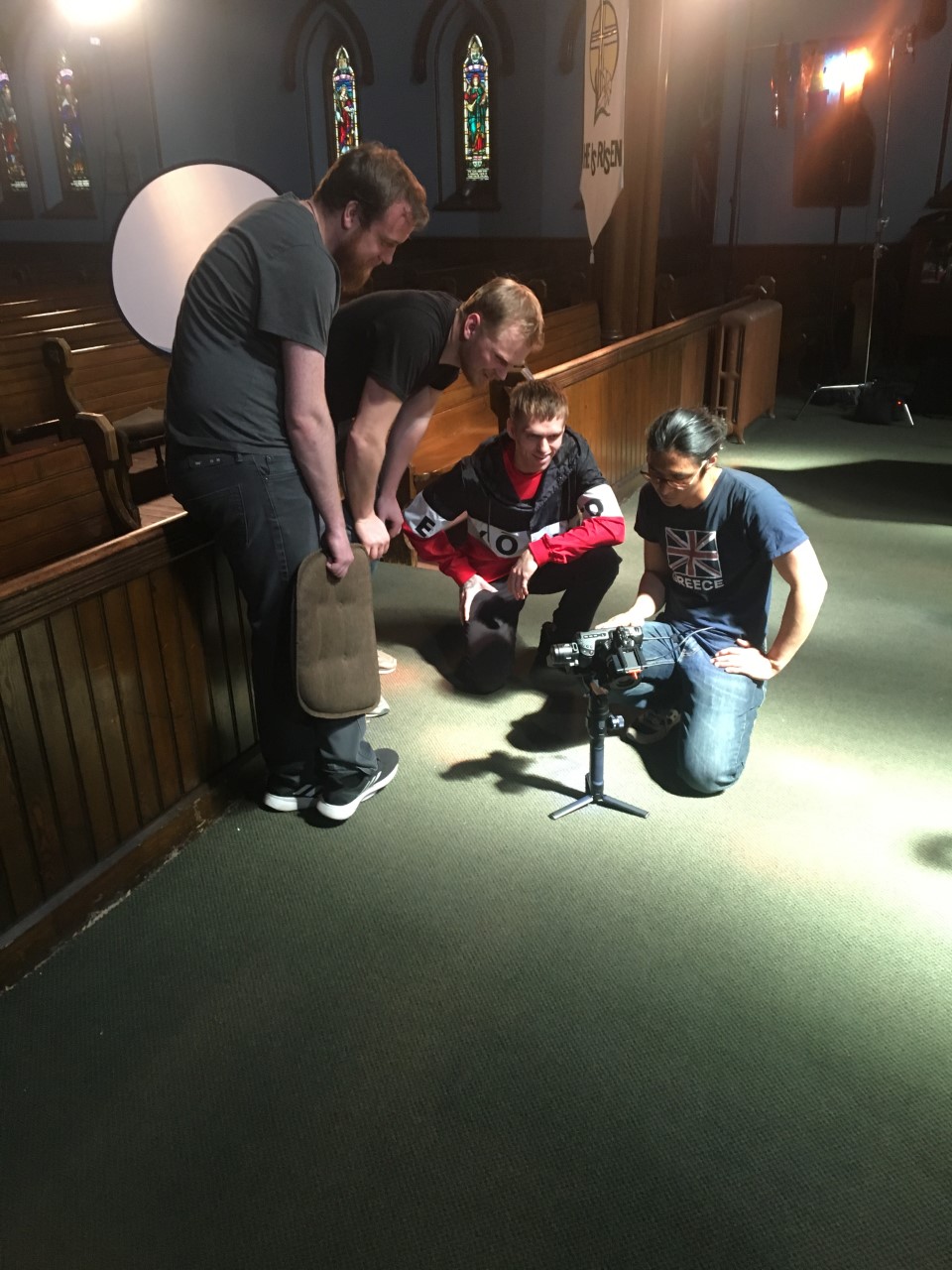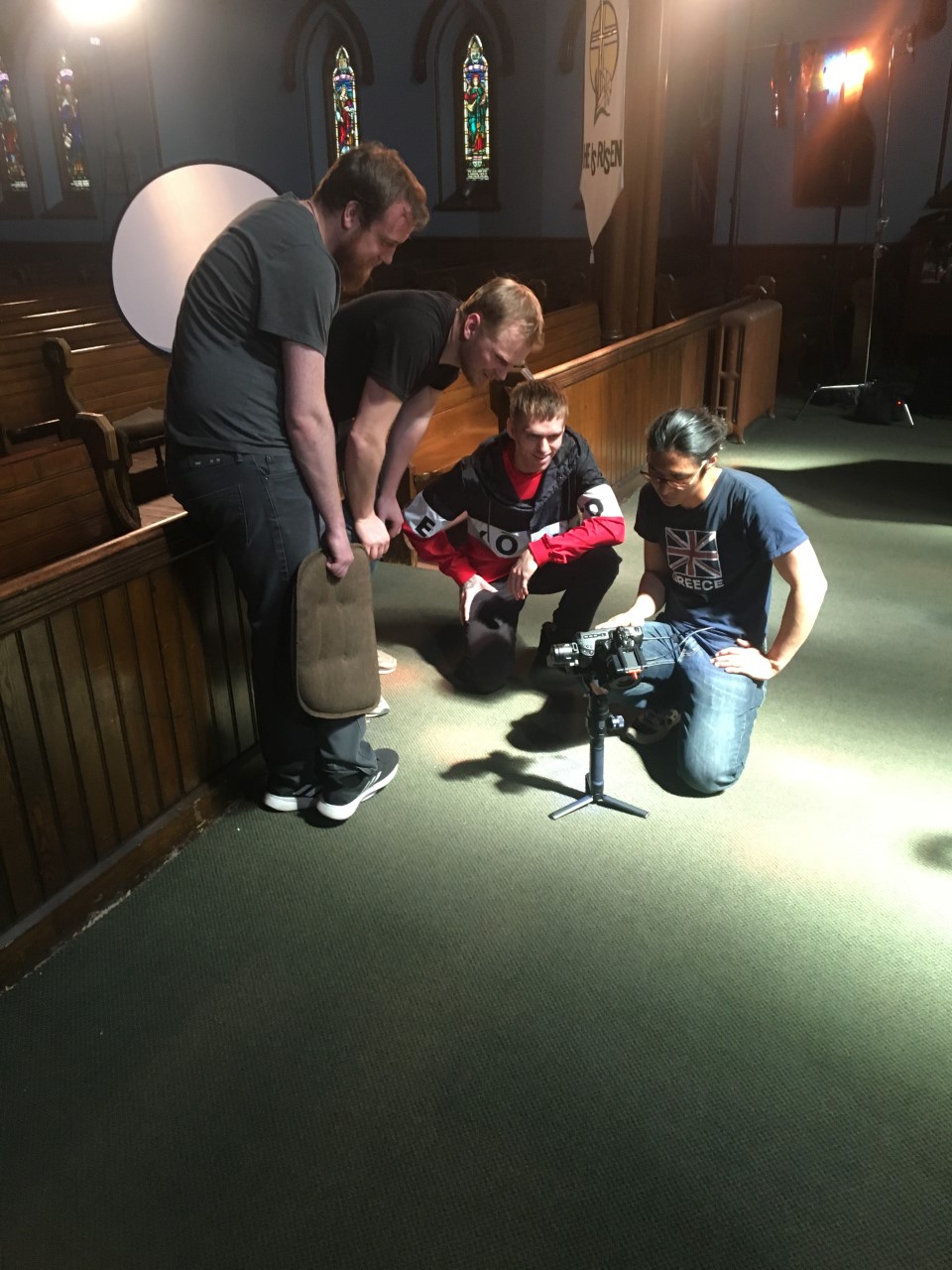 On May 25, Island rap singer Greg MacDonald, aka "Problematic," shot a music video for his new single "O Lord" in the Sanctuary of the Kirk of St. James. The song will be part of an EP he is soon to release.
The video shoot was produced and directed by Nathan Carter of Charlottetown's Wrong Horse Productions, with support from director of photography Oakar Myint and key grip Kevin Gauthier. The team was very appreciative that the Kirk made its Sanctuary available for the shoot, and were very respectful of its sacred space. They made excellent use of its historic architecture during shooting.
Twenty-four year old Problematic raps about his depression and suicidal thoughts, and about the difficulties of modern life. An advocate for greater support for mental health treatment and awareness, he says that he has been gratified to hear from many people who have been helped out of a dark place by his music. Some have even confided that his music saved their lives.
"I use music as an outlet," Greg says. "I don't know where I'd be without it…. I didn't know how else to cope with my emotions – any time I was dealing with a problem, music is where I would turn…. My goal from it all is really to touch lives with what I do, with what I write. And to help people the same way it helps me." *
The chorus from the song "O Lord" is a cry to God for help with mental illness:
"Ask me how I'm doing I will say I'm fine
I bet that you would never guess that I was lying
I crack a smile but inside I am really dying
At war inside my head I think I lost my mind
Oh Lord, please come rescue me
Oh Lord, oh Lord come rescue me
I've been fighting with my demons so damn long
Oh no get away from me
Oh Lord, please come rescue me
Oh Lord, oh Lord come rescue me"
A fish plant worker by day, Greg has been steadily gaining traction with his musical career. He receives fan messages from all over the world now. His last album, Diamond in the Rough, was a real success, and Greg hopes to build on that momentum with his new offerings. They should be available to the public before summer's end.
*Quotations courtesy of Sara Fraser, CBC News, January 2018