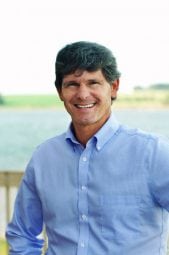 December 2018
Don MacKenzie, a Kirk Elder, has received the highly prestigious appointment as a Queen's Counsel.
Presented annually, the Queen's Counsel designation goes back to 16th century England, when one or two senior barristers of the High Court were entrusted with providing the Crown with legal counsel.
A Queen's Counsel (post-nominal QC) is an eminent lawyer who is appointed by the Crown to be one of "Her Majesty's Counsel learned in the law." The term is also recognised as an honorific. Membership exists in most Commonwealth jurisdictions around the world. Queen's Counsel is a status, conferred by the Crown but also recognised by courts. Members have the privilege of sitting within the bar of the court and may wear silk gowns, thus, being appointed a Queen's Counsel is known informally as taking silk. Appointments are made from within the legal profession on the basis of merit rather than a particular level of experience. Today it is a mark of exceptional professional aptitude and community service within the legal profession. Only three such appointments are made each year in Prince Edward Island.
"I congratulate this year's appointees," said Jordan Brown, Minister of Justice and Public Safety and Attorney General. "This designation is given to lawyers who have demonstrated excellence in the practice of law and recognizes their contributions to the justice system as well as their community."
Don graduated from the University of Prince Edward Island with a Bachelor of Science degree, and went on to obtain a Bachelor of Laws degree from Dalhousie Law School. He was called to the bar in 1992. He practised law in Charlottetown with Foster Hennessey MacKenzie for 15 years, working extensively with the Mi'kmaq community. He joined the Mi'kmaq Confederacy of PEI as its legal/band government advisor in 2006 and the next year became its Director of Intergovernmental Affairs. He was appointed to his current post as Executive Director in 2014.
Donald is a former president of the Law Society of PEI. He has given valued service to the Kirk in many capacities, including his election as an Elder in 2008. The Kirk warmly congratulates Don on this exceptional career milestone!