January 2018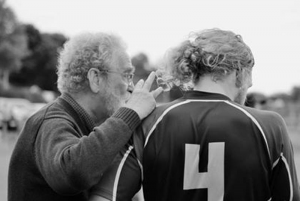 Long time Kirk choir member and Elder Raymond Moore has been named to the initial class of inductees into the PEI Rugby Union's Hall of Fame.
After Raymond moved to the Island from Bermuda in 1976, he noticed that the game of rugby was dormant. With a small band of fans to back him up, Raymond set about re-introducing the game with the establishment in 1977 of the Abegweit Rugby Club in Charlottetown. Aware that the future of the sport lay with Island youth, Raymond worked to get the game included in the offerings of local high schools, starting with a team led by Mike Lloyd at Charlottetown Rural.
Raymond was a member of the Board of the Canadian Rugby Union from 1978 to 1983. He founded the Island club league featuring teams from across then province and also founded the Island Referee Association in which he served for eighteen years from 1977 to 1995.
Both as manager and coach, Raymond guided the first Island team to compete in the Canada Games in 1981, and continued to coach at the provincial level and with the Abbies senior team during the next two decades.
His Kirk family congratulates Raymond on this significant honour.