September 2018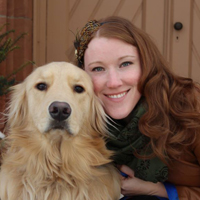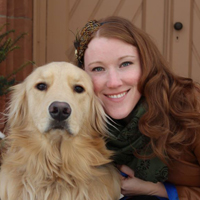 During its annual meeting, held at Summerside Presbyterian Church on Tuesday, September 11, 2018, Rev. Amanda Henderson-Bolton was inducted as the new Moderator of the Presbytery of Prince Edward Island. Rev. Amanda succeeds the Rev. Brad Blaikie, Minister of Summerside Presbyterian Church, in that role.
During the induction ceremony, Rev. Brad said: "I've noticed at events like this that the outgoing Moderator often gives the incoming Moderator a gift … often a beverage, and frequently alcoholic in nature. So I went out and purchased something suitable. Then I heard Rev. Amanda's good news [that she is expecting in February 2019] and decided that what I had bought wouldn't do. I had to drink it myself!" Instead of the unnamed libation, Rev. Brad bought Rev. Amanda a box of chocolates and a Rock and Roll Baby Names book, which were presented to general laughter.
The Moderator presides at bi-monthly meetings of the Presbytery, which is made up of Ministers and Representative Elders drawn from PEI's 25 Presbyterian churches and charges. According to the Book of Forms, "the duty of the Moderator is to constitute the court and preside, to open and close the meetings with prayer, to preserve order, to take the vote, to announce decisions, to pronounce censures, to sign the minutes when sustained, to instruct parties to judicial process, to call meetings for emergent business and generally to direct the business of the court."
Rev. Amanda came to the Presbytery of PEI in 2014 and most recently has been very active in the Camp and Business Committees of the Presbytery. It is a sign of the high regard in which Rev. Amanda is held that she is being called to assume the Moderator's chair at such an early juncture in her ministry career.
A native of Pictou County, Nova Scotia, Rev. Amanda earned a Bachelor of Arts degree from St. Stephen's University (2005), spent time in the Iona Community in Scotland, studied for a Master of Divinity degree from Acadia Divinity College (2009) and a Master of Arts degree from Acadia University (2010). After that she studied for 18 months at McGill/Presbyterian College in Montreal. She accepted a call to the Kirk of St. James in 2014, and lives in Charlottetown with her husband Chad, who is a candidate for ministry, as well as her two dogs and cat.