Welcome to St. James Presbyterian Church (the "Kirk")!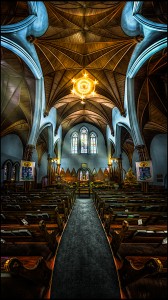 We are a community of faith that meets in a beautiful heritage building located in the downtown area of Charlottetown, Prince Edward Island.
If it is your first time to St. James – or you are returning to St. James after a time away – please know that we are happy to have you and we hope that you find our website engaging and our community welcoming.
Of course, if you are able to join us please know that our worship is "relaxed" traditional in style, dress code comfortable, and "family-like" in our welcome.
For those of you who have children we have nursery coverage for children from birth to age three and a Children's Worship class for children age 4 to 11.
All are welcome. We hope to see you.
We will be having our Lobster Plate Take-Out on Sunday, May 8th (Mother's Day).

The meal includes a lobster in the shell (cracked), potato salad, coleslaw, a roll, and carrot cake. To purchase tickets for $20 please call 902-892-2839, or drop by the Church office, Tuesday – Friday, 9am – 2pm, 35 Fitzroy St. Pick up time is Sunday, May 8th from 11:45am – 12:30pm in the Church basement.